Total sales of the Vietnamese household ceramics market averaged about 5,600 billion VND a year, but domestic producers only account for 30%. Why?
When it comes to traditional pottery making, Vietnamese people are always proud of the Oc Eo culture (from the first to the seventh centuries). Archeologist Dr. Nguyen Thi Hau said, the art of baking in this period reached a high level. There are many archaeological sites excavated, for example in Dong Nai or Can Gio (Ho Chi Minh City), showing that the art of creating earthenware was born in our country 3,000 years ago.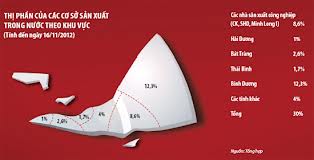 Thus, it can be concluded that ceramics is one of the oldest professions formed in Vietnam. But today we do not know how to inherit and promote all national quintessence, as evidenced by the fact that Vietnamese household ceramics accounts for only 30% of the market share of the country. Domestic goods: pick up debris! According to the updated statistics as of November 16, 2012 provided by a ceramic expert, there are currently a total of 286 large and small household ceramics production facilities in Vietnam, reaching total sales. number 1,677 billion / year and accounting for 30% market share nationwide. Please open parentheses are the common types of ceramics, not divided between popular or high-end products. In which, it is divided into many different production areas such as: (1) industrial manufacturers (including large enterprises that account for the majority of the market share in domestic products such as: Minh Long 1, Su Hai Duong, Chuan Kuo Vietnam). Each producer in this group has 1 large-scale manufacturing plant with an average output of 1-2 million products / month (estimated statistics, possibly incomplete and most up-to-date -PV). For example, Chuan Kuo Ceramics Vietnam Company (abbreviated as CK, has a factory in Vietnam and a parent company in Taiwan), if temporarily take the average selling price of each product is 9,000 VND, then with output Approximately 2 million products / month, each month the company achieves an average turnover of about 18 billion VND. In a year, the average total sales of this company can reach VND 216 billion, depending on different conditions (production capacity, domestic consumption and export) and accounts for 3.9% of the market. part of the country. Minh Long 1 Company has an average output of about 1 million products / month with an average selling price of 15,000 VND / product, the monthly turnover is 15 billion VND and a year the total sales reach 180 billion VND. Thus, Minh Long 1's market share in household ceramics generally accounts for 3.2% of market share (Minh Long 1 mainly produces medium and high-end household wares, so the company's market share in This segment has another, will be analyzed in the following paragraph -PV). Similarly, San Hai Duong – a famous brand in the North that has existed for more than 50 years now has an average output of about 1 million products / month, with an average selling price of 7,000 VND / product. Thus, this company has sales of 7 billion / month and total annual sales is 84 billion, accounting for 1.5% market share. In the manufacturing area (2) of Hai Duong province, there is now 1 large establishment with an output of about 700,000 products / month and 5 small establishments with an output of 30,000 products / month. With the average selling price of 6,000 VND / product in a large establishment and 4,000 VND / product in 5 small establishments, it turns out that sales will be 4.2 billion VND / month / large facility and 120 million VND / product, respectively. month / small establishment. Thus, the total sales of a large establishment in Hai Duong reached VND 50.4 billion / year and accounted for 0.9% of the market share, while the total sales of all 5 small establishments reached VND 7.2 billion / year. , accounting for 0.1% market share. There are also other production areas across the country including (3) Bat Trang (with 50 small production establishments achieving total sales of 144 billion VND / year, accounting for 2.6% of market share); (4) Thai Binh (12 large and small establishments, total sales 90 billion / year, accounting for 1.7% market share). Only in the manufacturing sector (5), Binh Duong, there are 160 large, small and small production establishments with total sales of 684 billion VND / year, accounting for 12.3% market share. Finally, the other sector (6) has 55 large and small establishments with total sales of 222 billion VND / year and accounting for 4% market share. There are many barriers to the domestic ceramic production industry. According to Mr. Nguyen Do Ha, General Director of Hai Duong Porcelain Joint Stock Company, the output of domestic production facilities is limited by the tradition of manual production, which requires high skilled craftsmen. Seasonality of this profession is also high, there are 6 months of not enough sales in a year, and the other 6 months is always redundant. Mr. Ha said, even in 2011, there are some ceramic shops in Hai Duong only open from 10-11 am and off from 16-17 pm. This year, there is a market specializing in selling porcelain, which still covers the whole week because of the absence of customers. In addition, another disadvantage of domestic products is that the cost of products is still high because each facility has to do it from the beginning to the end in the production process. Establishments also have to make a series of 50-100 types of products enough for home use and different tastes of many families. The domestic distribution system is also torn apart. According to Ms. Pham Chi Lan, an economist, one of the reasons that Vietnamese ceramics lose white at home is that domestic production establishments are mainly developed on the basis of craft, fragmentation, still maintained. Outdated production practices. In many places, like Bat Trang (Gia Lam, Hanoi), many households still make products in the old fashion: burning coal kilns and crafting them. This method can be applied when the economy is underdeveloped, the supply of goods is low and the demand is high, so consumers only need to have goods for consumption but pay little attention to quality. However, at present, the economy is developing very quickly, causing the demand of consumers to change rapidly. Buyers become more demanding, always demanding good product quality, competitive prices and beautiful designs, rich variety.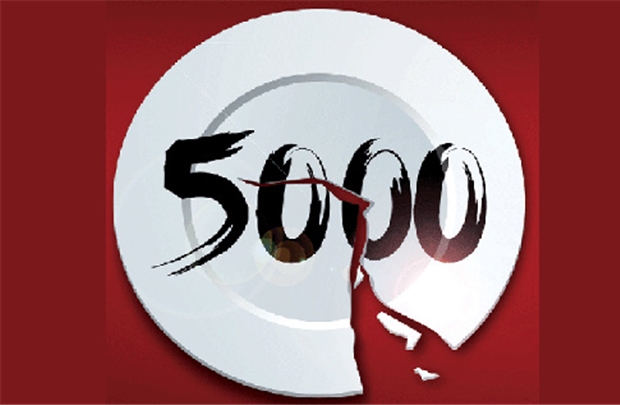 As mentioned above, although the number of household ceramics production establishments across the country is numerous (286), they are mainly distributed in areas with long-standing traditions of pottery such as Binh Duong, Bat. Trang, Hai Duong … take home advantage (understanding consumer tastes and market needs), but still only occupy 30% market share of an extremely potential market with total sales up to 5,600 billion a year. So who is that lucrative 70% market share? Where does four trillion dong revenue from "bleeding" household porcelain industry go every year? Chinese goods: East, exclusive, cheap! The answer probably everyone knows. All kinds of Chinese ceramics products of all kinds are pouring into Vietnam day and night through all corners, both official and small, and are storming markets and shopping centers across the country. The strength of Chinese products was described by Mr. Nguyen Do Ha, General Director of Hai Duong Sanitary Ware, as extremely rushing. The main advantage of Chinese products is that most of them are in the form of tax evasion, through the "quota" routes at the border gates. The sophistication of the form of invading the Vietnamese market used by Chinese manufacturers is to find ways to smuggle goods into Vietnam and then stamp local goods right in Vietnam! For example, the label "Bat Trang", is Chinese. Or the establishment both produces in Vietnam and imports the label "Made in Vietnam". And because there are many production facilities, Chinese products are very diverse, although each place only produces 1-5 products. According to Mr. Ha, in China, there are regions specializing in producing goods to supply the world, so there is a very large output, dividing the production into each stage. Such as producing its own raw materials, own white porcelain, own flower porcelain … and each factory specializes in producing only 1-5 types of products, so there is a very high level of specialization, creating large output and low cost. In some new areas, such as Jingshan, even the manufacturers are supported by the Chinese state, causing the prices of their products to drop dramatically. Mr. Ha said, the dangerous thing is that Chinese manufacturers accept to mix lead in products and patterns, so they can lower the heating temperature, thereby lowering the product cost. However, this is harmful to the health of the user. Meanwhile, Mr. Ly Ngoc Minh, General Director of Minh Long 1 Company, shared with Entrepreneur that a high quality product must be baked at a high temperature, the higher the better. With ceramics above 1,200 degrees Celsius, porcelain is above 1,300 degrees Celsius to reach the new standard. Currently, according to Mr. Minh, Vietnam's fine porcelain is heated at 1,280 degrees Celsius. High-quality products of Minh Long 1 are baked at 1,380 degrees C – the highest in Vietnam today and are baked by Modern German production line system, kilns are also imported from Germany. When a product of Minh Long 1 reaches consumers, it is mandatory to meet many criteria: white, clear, round, thin, but hard and durable, glossy, sleek patterns and cultural elements in the design. next. According to Mr. Ly Ngoc Minh, Vietnamese household dishes and dishes made of porcelain have reached a high level of art and technique and meet the strict requirements of the domestic and international markets. Chinese products are characterized by light heating at low temperatures, only about 800 degrees C, so they are fragile and have low durability. The way to distinguish it is to touch it, to see it, and to see the pattern, it does not sink into the enamel layer. Mr. Ly Ngoc Minh affirmed that Chinese porcelain sold on the market has lead in the layer of light fire pattern. And General Director of Hai Duong Porcelain, Nguyen Do Ha, explains that lead has the effect of lowering the melting temperature of porcelain and patterns, while increasing the gloss at low temperatures. So most of the Chinese porcelain uses this leaded pattern. The strength of chopsticks The former Chairman of the Vietnam Craft Village Association, Mr. Vu Quoc Tuan, expressed his concern about the question of the future of the Vietnamese household porcelain industry. He pointed out two main reasons for weakening the domestic porcelain industry. That is each weak business itself, lack of handshake, so it cannot compete with Chinese products. Secondly, the state does not create conditions for businesses to develop, in terms of investment capital, and improve production technology. "Seeing death but unable to struggle", Mr. Tuan lamented the general situation of many ceramic production establishments in the country today. Not as pessimistic as Mr. Vu Quoc Tuan, a number of Vietnamese businesses have come up with solutions for themselves as well as the domestic ceramic industry. Minh Long 1's own solution, according to Mr. Ly Ngoc Minh, is that next year, to invest in expanding production of commodity groups in the more affordable segment, in order to dominate the market share. Currently, for the segment of high-end and middle-class consumer porcelain goods, Minh Long 1's market share accounts for 80% of the country. Despite the economic downturn, the company's 2011 total revenue still reached 450 billion VND and Mr. Minh set a target of 30% increase in 2012. He revealed to Doanh Nhan, first 9 months of this year revenue has increased more than 25% compared to the same period in 2011.