Like other types of beverage, tea is good or bad depending on the taste of each person. Some people like the kind of Bac tea that is very thick, drink it tightly in the throat. Others prefer South tea with big leaves, thick wings, impregnated with flowers such as jasmine, lotus, and buffalo … Some people like to drink Thai Nguyen tea, because this tea has a very special taste, when When I first drink, I feel a bit bitter on the tip of my tongue, but after that, the sweet taste is indescribable. When mixed, the water is very beautiful and watery. Phase 3, 4, still match water color.
It is also Thai tea, but many people like to "join", others prefer scented varieties, etc. In the past, tea countries had a kind of "hook tea" famous for "a two-leaf shrimp": People only pick bud head (shrimp) and 2 leaves close by. When it does, the tea leaves curl into a hook shape. This tea has a distinctive aroma, beautiful water. When drinking, at first it is acrid, but the sweetness stays in the neck for a long time. Just one cup of tea is enough to make the whole person glow.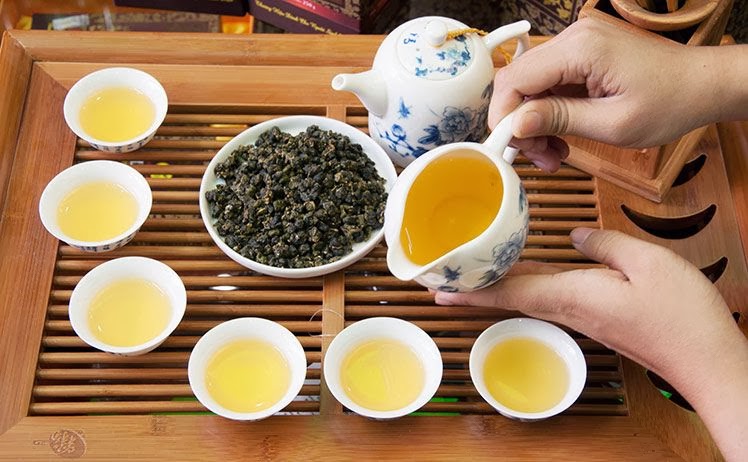 When you have good tea, you must know how to make good tea. How to get delicious tea? According to tea connoisseurs, it is necessary to pay attention to the following factors:
Teapot and cup of tea
There are many types of teapots to make tea, but using a ceramic pot or a ceramic pot is the best because it stays in the heat for a long time. People use many kinds of pots, cups with elaborate names and categories such as "first The Duc chicken liver / second Luu Boi / third Manh Than". Many shops also specify the color of the teapot. For example, if you want to enjoy a delicious tea, the warm color must be buffalo liver, chicken liver, chu sa … The shape of the teapot has the main styles: pear, areca, persimmon, fruit …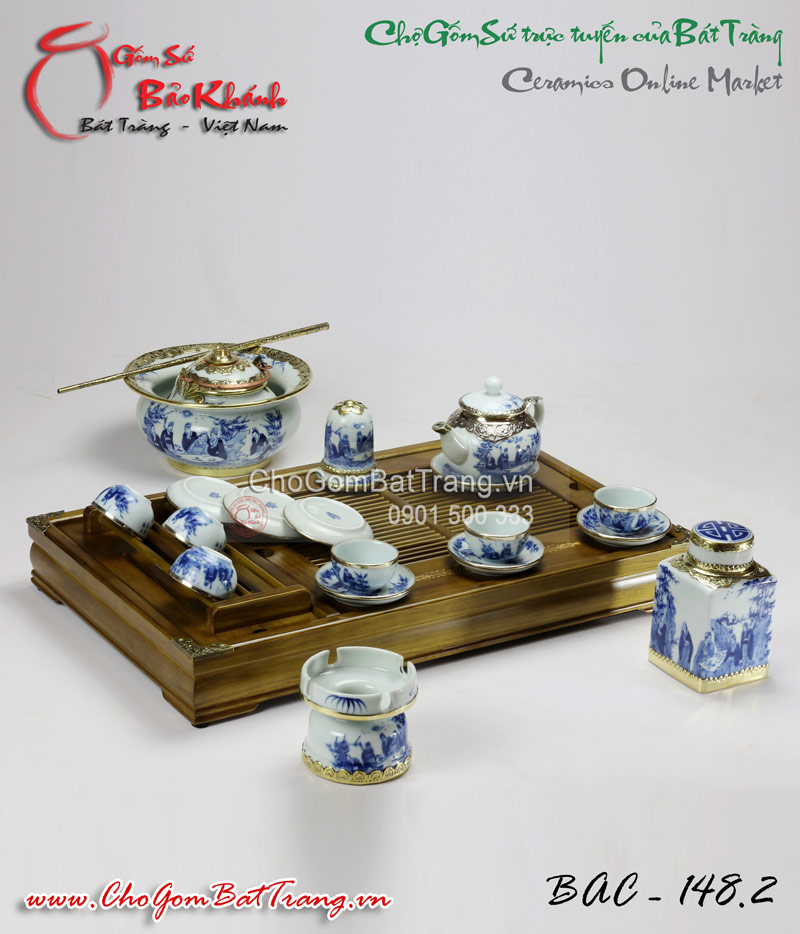 Meanwhile, the elderly in rural areas still prefer tangerines and jackfruit seed cups, also known as buffalo eyes cup. Or in the city, sometimes people brew tea into plastic jars or stainless steel jars with a filter basket to store tea grounds. In the South, people like to use iced tea, drink it in big bowls. Simple, but not less delicious.
Water used to make Tea
Rain water is best. Rain water collected in the middle of the sky is the cleanest. You can use well water that is laterite well as possible. In the old days, the rich used to send people to collect dew particles that were left on the lotus leaf boat. It is considered special, pure water. In the city, tap water must be used. Tap water must be left for a while to let go of the odor of disinfectants. You can use purified water or water through water purifiers. When the water is heated, use a charcoal stove or a gas stove to avoid the strange smells absorbed into the water such as the smell of smoke, the smell of kerosene … How precious is the tea, but the water mixed with the strange smell cannot be delicious.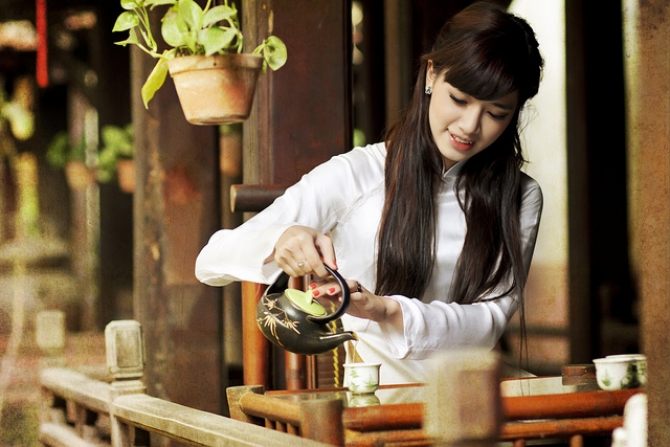 Make Tea
Before brewing, pour a little boiling water to rinse it warm, pour it away and then add the tea. Use a bamboo spoon or a wooden spoon to scoop the tea, not metal spoons. First time pouring a little boiling water over the tea layer and then poured, considered as "washing" the tea. Then pour more boiling water over the tea layer, let it soak for a few minutes. Until the third time, then fill it with warmth. Then let it sit for about 2-3 minutes, you can enjoy.
Again, not all tea uses very boiling water. Tea connoisseurs are very strict with the water temperature. For example, for a rustic tea type, sparkling water is fine (about 80 ° C), and flavored tea just needs to boil. Medicinal teas also only need nearly boiling water … Do not use boiling water to prepare the tea because it can "burn", making the tea acrid.
Pouring tea
Consider how many people drink, then estimate the amount of boiling water to pour. Usually, the manufacturer has available the amount of water in the kettle just enough for the number of cups included in the kettle. But if the number of people drinking is less, then no warm filling is required. Want to drink anymore, pour boiling water followed. Doing so will prevent the tea from ripening, without losing its flavor, and thus avoiding concentration.
Note when pouring tea, pour only a little each cup. When finished the first turn will pour to turn two. This will not make the water too thin or too thick. Even how to pour tea is an art to learn. At first, the warm mouth was close to the top of the cup, a few seconds later, slowly bring the kettle higher, just enough to make the sound of water pouring without splashing out. Pour in such a way that all the water levels in each cup are equal. Each operation must be mature, flexible and graceful. His gaze intently, smiling slightly … That is the art of pouring tea …
—
* Extracted from the document "Cultural identity of Thai Nguyen expressed through Tra Thai cuisine" by Truong Quang Phuong.